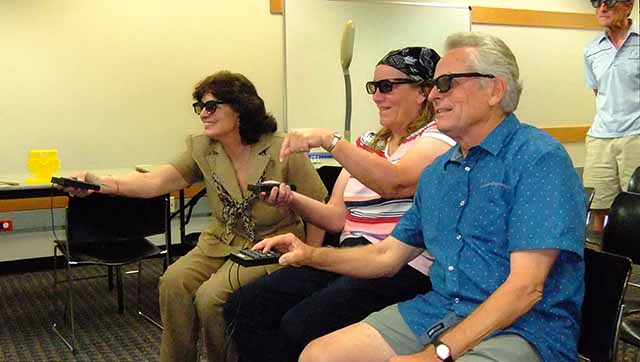 The Golden Gate Stereoscopic Society hosts stereo photo competitions at most meetings. Stereo photos are scored by our fellow members and presented as a slideshow for constructive feedback. Our competitions aren't about winners and losers. Instead, they serve to exhibit stereophotography to an engaged and supportive audience.
Competitions are divided into two divisions: An Open division, and a Special division with a specific subject or theme. See the special competiton schedule for details.
For each monthly competition, members may submit up to four digital stereo photos for the Open division, and four digital stereo photos for the Special division (eight total). Submissions are due the Wednesday before the meeting and are emailed to the Competition Director. Watch the club's Groups.io discussion board for the month's submission instructions.